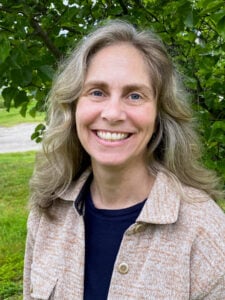 Alison CooneyExecutive DirectorAlison joined the LSM staff in August of 2017. Born and raised in southern Maine, she spent many summers at her family's camp on one of Maine's beautiful lakes. Her curiosity in learning about the natural world led her to a Bachelor of Science degree in Ecology and Evolutionary biology from the University of Connecticut.  Directly after college, Alison moved to Alaska for a summer seasonal job and ended up staying for 18 years! She worked for the research division of the Forest Service supporting aquatic and terrestrial invertebrate, and wildlife research projects.
Soon after arriving in Alaska, Alison was recruited to volunteer with the Juneau Raptor Center. She thoroughly enjoyed the community, dedication and passion that one generally finds with non-profit organizations. Over the past 20 years, Alison has volunteered with numerous non-profit organizations, dedicating hundreds of hours focused towards fundraising and outreach efforts. She lives in Cumberland with her husband and three children.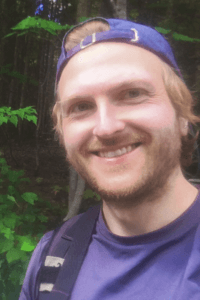 Tristan Taber
Water Quality Program Director, Technical Director, Aquatic Scientist
Tristan joined the LSM staff in early 2019. He is a biologist and landscape architect whose work has greatly focused on water resources. He has performed work and research in restoration activities, bio-geomorphic processes, and stakeholder outreach. Recently his work has also heavily involved data visualization, scripting, and toxin analysis. His earliest memory of scientific exploration was watching rivulets and fractal patterns form in a dirt driveway. Seeing the non-uniform way that channels developed as water, glittering in the sunlight, flowed down from a hose up the hill was fascinating, and stays with him to this day. Tristan hopes to continue developing data and resources for people to learn about the serious issues of climate change and anthropogenic ecological impacts to aquatic environments, as both are serious issues of health and inequity. Tristan is the treasurer of 
New England Estuarine Research Society (NEERS)
, and a member of the 
North American Lake Managers Society (NALMS)
 and the 
American Society of Landscape Architects (ASLA)
. He can be found volunteering with the 
Maine Turtle Roadkill Survey
, a local Humane Society, or a local conservation commission, when he is is not working on his house.  Tristan studies with a martial arts group focused on 
historical European treatises
, and enjoying all manner of outside activities ranging from 
ultimate
 to hiking to soccer to kayaking to 
roundnet
.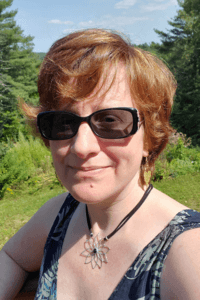 Christine Guerette
Programs Manager
Christine has been with the Lake Stewards of Maine for 16 years and over that time she has filled a number of different roles, from volunteer training to data management to program and office management, but her favorite part of her work is the chance to interact closely with dedicated volunteers and to educate the public about important environmental issues. After growing up on the shores of a Maine lake, she studied biology with a focus on plants at the University of Maine, including working as an assistant in a graduate lab studying fishless ponds in Maine. More recently she went back to college to study accounting and business management to augment and support LSM leadership. She continues to be keenly interested in nature, and loves boating, kayaking, swimming, and hiking in the wonderful Maine lakes and forests. These days she particularly enjoys sharing her love of science and the natural world with her husband and three sons.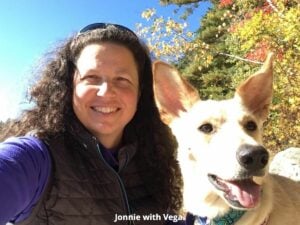 Jonnie Maloney Water QualityProgram Manager
Jonnie worked at LSM from 2011-2021 in the capacity of Program Coordinator, primarily supporting the Water Quality program and general operations. She has many skills and talents, with her most impressive strength in project management. Jonnie will be joining Tristan Taber in managing the Water Quality program, and will also support other LSM initiatives.
Outside of work, Jonnie volunteers as an LSM water quality monitor, and Maine Audubon loon counter conducts surveys for the Maine Nightjar Monitoring Project, regularly submits observations to eBird and iNaturalist, and contributed surveys to the recent Maine Bird Atlas project. She also enjoys gardening, beekeeping, and numerous other hobbies and outdoor activities in all seasons, and has a sassy Maine Coon that helps supervise her three pooches, all of which tag along for many of those outdoor adventures.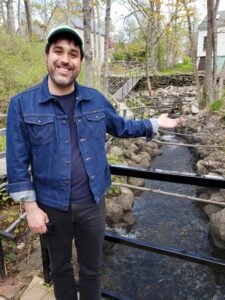 Brett WillardAquatic Invasive Species Program Director
Brett Willard joined the team as AIS Director in May, 2023. Originally from Upstate New York, Brett earned his BS in Environmental Studies from the State University of New York College of Environmental Science and Forestry in Syracuse. Brett first arrived in Maine as an AmeriCorps volunteer, serving in Goodwill Community Resource Corps and Maine Conservation Corps.
For 11 years, Brett worked at Merryspring Nature Center in Camden, where he organized a full suite of environmental education programs for people of all ages, expanded access to placed-based education for people of all abilities and circumstances, grew a network of partners and collaborators, and managed volunteers for conservation projects, including a five-year invasive species remediation plan. Brett believes that positive change comes through education, appreciation, and collaboration. In his spare time, Brett enjoys birding, collecting records, and discovering new places to hike and swim.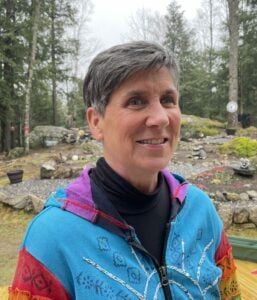 Wendy Porter       Office Associate
Wendy joined our team in April, 2023. She comes to LSM with many years of experience working in customer service along with a huge passion for lake protection, a perfect combination for fulfilling LSM's new Office Associate position. Wendy can be found greeting visitors at the office, answering calls and emails, as well as helping support all of LSM's programs.
For over 20 years, Wendy has been dedicated to lake, pond, and wildlife conservation through her involvement with several lake associations. She has been a certified LSM Invasive Plant Patroller since 2016, leading up the efforts to fight invasive milfoil. Wendy obtained her SCUBA certification 4 years ago so that she could further assist with milfoil removal efforts by surveying and marking the locations of the invasive plants.
Additionally, Wendy is passionate about our Maine loon population. In her free time, she volunteers for Maine Audubon as a Regional Loon Coordinator. Wendy coordinates volunteer loon counters on roughly 50 ponds for the Annual Maine Loon Count. Wendy also enjoys gardening, taking care of her chickens, and spending time with family and friends at Shagg Pond in Woodstock, Maine.