Adam Zemans
Executive Director
Adam has a special passion for lakes in Maine and Lake Stewards of Maine's (LSM's) 
mission
, much of which originates in five years of YMCA camp in the Thousand Islands of New York State as a child, and later, visiting with family in Maine. Adam is deeply committed to helping cultivate cooperation, dialogue and leadership toward protecting Maine lakes and promoting lake stewardship in the face of unprecedented environmental impacts, particularly related to climate change. Adam views LSM, more than anything, as a learning community that is entrusted with gathering and disseminating a variety of data at a pace and level of quality that exceeds the speed and force of those impacts. He is a strong believer, teacher and student of Citizen Science, Sustainability Science and Lake Stewardship as integral parts of the "Sustainability Revolution."
Therefore, Adam seeks to nurture and leverage stakeholders' participation and expertise, in a big and inclusive tent, including diverse Maine citizens, residents and visitors, as co-curators of the future of Maine's 6,000 lakes and their watersheds; facilitate conversations among those stakeholders about what "credible scientific information" means, and help stakeholders respond to watershed vulnerabilities and risks in the most collaborative, efficient and effective ways possible. He asks, "what are the most important ways to holistically define and promote lake health?"
Adam began his journey with Lake Stewards of Maine in 2008 with his first trip to the Deep Hole on Highland Lake of Windham/Westbrook/Falmouth when visiting with Dr. Keith Williams, a veteran volunteer and scientist. In 2016, Adam was certified in Secchi Disk and Dissolved Oxygen monitoring by LSM, as well as invasive plant species identification. In 2017, Adam was a Visiting Outreach and Stewardship Coordinator at Lake Stewards of Maine (then Maine Volunteer Lake Monitoring Program) and spoke at the LSM Annual Conference regarding social science elements of the Citizen Science Revolution. In 2018, Adam brought Bolivian high school students to Maine for experiential education in lake and coastal monitoring. Prior to that, Adam served as Executive Director for a multi-track diplomacy organization based out of Virginia and launched his sustainability-focused career as the Founder and Executive Director of an environmental health organization in Bolivia that, in 2006, transformed its programming to center on climate change science and diplomacy.
Adam holds a Juris Doctor degree from Georgetown Law Center and is a Maryland-licensed attorney. He holds a Masters in Social Work from the University of Southern California with an organizational leadership concentration as well as a Masters in Conflict Analysis and Resolution from George Mason University and a Masters in Sociology from York University, Toronto, Canada. He is a graduate of Oberlin College and The National Audubon Society Expedition Institute. Adam is a PhD Candidate in Conflict Resolution Studies at Nova Southeastern University, with a dissertation focus on collaborative stakeholder response to climate change impacts in Maine. He is currently based on the Blue Hill Peninsula. Since 2008, he has been a licensed Maine Sea Kayak and Maine Recreational Guide and obtained a 2021 black belt in Shito Ryu Karate.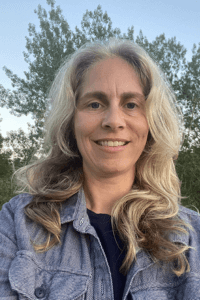 Alison Cooney
Deputy Director
Alison joined the LSM staff in August of 2017. Born and raised in southern Maine, she spent many summers at her family's camp on one of Maine's beautiful lakes. Her curiosity in learning about the natural world led her to a Bachelor of Science degree in Ecology and Evolutionary biology from the University of Connecticut.  Directly after college, Alison moved to Alaska for a summer seasonal job and ended up staying for 18 years! She worked for the research division of the Forest Service supporting aquatic and terrestrial invertebrate, and wildlife research projects. Soon after arriving in Alaska, Alison was recruited to volunteer with the Juneau Raptor Center. She thoroughly enjoyed the community, dedication and passion that one generally finds with non-profit organizations. Over the past 20 years, Alison has volunteered with numerous non-profit organizations, dedicating hundreds of hours focused towards fundraising and outreach efforts. The LSM Development Coordinator position was a natural fit for Alison. She is excited to be a part of an organization that supports lake preservation, passionate volunteers and has an extremely dedicated staff.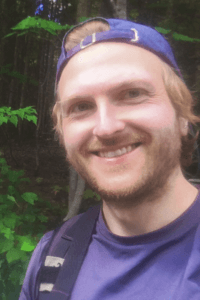 Tristan Taber
Water Quality Program Director, Technical Director, Aquatic Scientist
Tristan joined the LSM staff in early 2019. He is a biologist and landscape architect whose work has greatly focused on water resources. He has performed work and research in restoration activities, bio-geomorphic processes, and stakeholder outreach. Recently his work has also heavily involved data visualization, scripting, and toxin analysis. His earliest memory of scientific exploration was watching rivulets and fractal patterns form in a dirt driveway. Seeing the non-uniform way that channels developed as water, glittering in the sunlight, flowed down from a hose up the hill was fascinating, and stays with him to this day. Tristan hopes to continue developing data and resources for people to learn about the serious issues of climate change and anthropogenic ecological impacts to aquatic environments, as both are serious issues of health and inequity. Tristan is the treasurer of 
New England Estuarine Research Society (NEERS)
, and a member of the 
North American Lake Managers Society (NALMS)
 and the 
American Society of Landscape Architects (ASLA)
. He can be found volunteering with the 
Maine Turtle Roadkill Survey
, a local Humane Society, or a local conservation commission, when he is is not working on his house.  Tristan studies with a martial arts group focused on 
historical European treatises
, and enjoying all manner of outside activities ranging from 
ultimate
 to hiking to soccer to kayaking to 
roundnet
.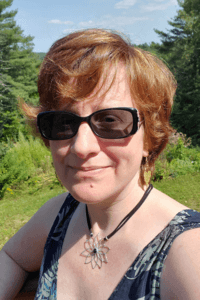 Christine Guerette
Programs Manager
Christine has been with the Lake Stewards of Maine for 16 years and over that time she has filled a number of different roles, from volunteer training to data management to program and office management, but her favorite part of her work is the chance to interact closely with dedicated volunteers and to educate the public about important environmental issues. After growing up on the shores of a Maine lake, she studied biology with a focus on plants at the University of Maine, including working as an assistant in a graduate lab studying fishless ponds in Maine. More recently she went back to college to study accounting and business management to augment and support LSM leadership. She continues to be keenly interested in nature, and loves boating, kayaking, swimming, and hiking in the wonderful Maine lakes and forests. These days she particularly enjoys sharing her love of science and the natural world with her husband and three sons.
Topher Castaneda
Programs Coordinator
Topher Castaneda is the Programs Coordinator for Lake Stewards of Maine and your first point of contact to the organization. Moving to Maine to attend Bates College, he chose to call this place home after graduating in 2020 with a B.S. in Environmental Studies. Growing up in Southern California, Topher has always been dedicated to the preservation and stewardship of water and has found LSM's mission commendable. The community based approach of the work done by LSM is a model of change making that Topher hopes to learn from for years to come.
When Topher is not in the office he is out on his roller skates, bike, or ice skates (weather permitting).
Our Staff
Board of Directors
Advisory Board