Water Quality Resources
---
Weekly Water Quality Check-In Sessions (for 2020 season)

Beginning Friday, July 17th, 2020 at 10:00AM, LSM staff will conduct a weekly open-session opportunity for certified lake water quality monitors to check in (via Zoom) to discuss any questions, comments or observations that you may have pertaining to your lake monitoring work. For those of you with insufficient bandwidth for online video meetings, you have the option to call in, as well (phone information will be included in your registration confirmation email).  These sessions will be informal, and will provide you with an opportunity to speak directly with LSM staff.
A few examples of the types of topics that may be discussed include, but are not limited to:
Observations of recent conditions on/in your lake
Problems or questions regarding your monitoring equipment
Discussion / interpretation of your (and historical) lake data
Any unusual phenomena you may have recently observed
Whether or not the pandemic has interfered with your ability to monitor your lake this summer
You are welcome to attend as many of the sessions as you like throughout the summer. We will be there!
The sessions are scheduled to take place from 10-11AM on Friday mornings through the end of September. However, the moderators will have the option to continue individual sessions beyond 11AM, if there is interest among participants.
Pre-registration is required, so please use this link to sign up. 
---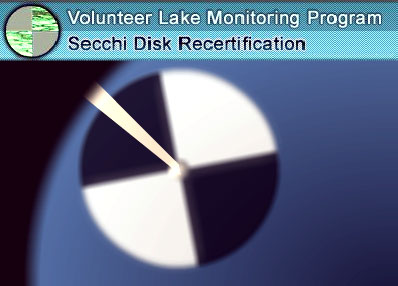 Online Secchi Simulator
Annual re-certification is now required on the Secchi Simulator. Your login should be included in your spring packet or contact the LSM office at 783-7733.
---
Water Quality Workshops
Find a Re-certification Workshop near you: Water Quality Workshops
---
Maine Lake Data
The Lakes of Maine website hosts all of the lake data our volunteers collect. Find out more about the data we have available at www.lakesofmaine.org.
---
Looking for your QA Certification # or Lake MIDAS#?
How about your lake report or depth maps? Check out your individual Lake Page.
You'll find information about your lake, including water quality data, maps, volunteer lists, past plant surveys and a link to local weather.
---
Additional Resources: