In celebration of our 50th Anniversary, Lake Stewards of Maine is hosting a series of informational webinars on a wide range of topics pertaining to Maine Lakes.  The sessions are approximately one hour in length, including Q&A  after the presentation. The webinars are open to all, and Maine's community lake scientists are especially encouraged to attend! 
If you are interested in staying informed about future programs please contact us HERE. 
---
2021 Fall Webinars
---
As part of our ongoing efforts in sustainability, attendees at each webinar have a chance to win two reusable and washable storage wraps donated by Bee's Wrap®
---
Management of Invasive Milfoils (Myriophyllum spp.) In New England; An Investigation of Genetic Diversity
Presented by Lucas Bernacki, PhD on Friday, October 8
Several species in the genus Myriophyllum (milfoils) occupy Maine waters. Many of these species are native to our waters; whereas others are foreign invaders which threaten to upend the balance of our treasured aquatic communities. A herculean effort through the collaboration of citizen scientists, volunteers, not-for-profit organizations, professional scientists, and educators have managed the spread of invasive milfoils in Maine for decades. Bernacki will describe a new strategy being used to manage milfoil populations in Maine: genetic analysis. Using genetic assays, he and his collaborators have been able to add precision to management practices. He will describe three separate but related genetic projects which have augmented, or have the potential to augment, the management of invasive milfoils in Maine and beyond.
Lucas Bernacki, PhD is an Associate Professor of Biology in the
Department of Sciences at Saint Joseph's College in Standish, Maine. He received his graduate training at the University of Vermont where he studied molecular ecology and evolution. During his professional training and career, he has probed natural systems using genetic methods. Much of his research has been focused on the management of populations using data derived from both genetic markers and field collections. Most recently his scholarly pursuits have involved characterizing the mitochondrial control region in extant turtles, assessing online learning tools to enhance STEM education, and characterizing genetic diversity in milfoils (Myriophyllum spp.) invasive to New England.
---
The 2021 Summer Webinars
---
Mountain Ponds as Sentinels of Change in the Northeast
Presented by Rachel Hovel, PhD on Friday, June 11
Mountain ponds in the northeastern US generally have few direct anthropogenic impacts, so may act as a regional background signal for changing atmospheric deposition and climate change. This talk will present long-term trends on changing geochemistry in mountain lakes in the Northern Appalachians and Adirondack Mountains, using data collected from 257 ponds between 1978-2019. This regional dataset revealed several widespread and significant trends, including declining sulfate as "acid rain" was regulated in the Clean Air Act and increasing dissolved organic carbon. To further explore interactions between water chemistry, temperature, and biological communities, we also present data from more comprehensive monitoring at 8 ponds in the western Maine mountains. While mountain lakes have some characteristics that are distinct from larger or lower elevation sites, we argue that these ponds provide important evidence for regional changes and an opportunity to explore the mechanisms of physical and biological interactions.
Dr. Rachel Hovel is an aquatic ecologist who studies fishes and invertebrates across a range of freshwater habitats. Major themes of her research include species interactions, the timing of ecological events, and biodiversity of species and life histories. In particular, she is interested in how changes to freshwater environments – especially climate change – influence aquatic organisms and ecosystems. Rachel's work takes place in Alaska, the Canadian Arctic, and the lakes of Maine.
---
BloomWatch: EPA's Smart Phone Application for the Monitoring of Cyanobacteria Blooms
Presented by Tristan Taber; Friday, June 25th 
Algae blooms, especially those of cyanobacteria, appear to be increasing in regularity on Maine lakes in recent decades due to nutrient availability and the exacerbating effects of climate change. The US Environmental Protection Agency (EPA) — in conjunction with a collaborative group of academic, resource management, state, and technical professionals — has developed a smart phone application that leverages community participation to document and then notify state, local, and lake association officials when a bloom occurs. Tristan Taber will provide a brief overview of cyanobacteria and then perform an easy-to-follow, live demonstration of the application and show participants the data portal, where you can see submissions in near real-time. Get involved in this easy and helpful app for the identification and tracking of blooms.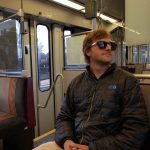 Tristan Taber is a biologist and landscape architect whose work has greatly focused on water resources. He has performed work and research in ecology, restoration activities, bio-geomorphic processes, statistics, and stakeholder outreach. Currently the Training and Technical Outreach Coordinator for Lake Stewards of Maine, Tristan also works with the Maine DEP and volunteers with the Maine Audubon on the issue of landscape connectivity. Recently his work has also heavily involved data visualization, scripting, and toxin analysis. Formerly, Tristan worked with the Casco Bay Estuary Partnership, Maine DEP, at the University of Southern Maine and Maine Maritime Academy, and as an educator.
---
What's in the Water? A new smartphone app for identifying flora, fauna and other fascinating phenomena found in Maine Lakes
Presented by Roberta Hill & Tristan Taber; Friday, July 9th
Every lake in Maine is a place of wonder and discovery. LSM's new Field Guide to Aquatic Phenomena app has been developed to provide a knowledgeable pocket-held companion when you are out exploring on your lake, and to help you spot potential threats to lakes as early as possible. Version 1.0 allows users to search a wide array of FAUNA, FLORA and OTHER LAKE PHENOMENA, zeroing in on issue of possible concern through a series of simple keys. Roberta and Tristan will provide participants with an onscreen tour of the app and its associated website, and show how users can play an active role in the ongoing development of this infinitely expandable compendium.

Roberta is an aquatic ecologist and environmental educator. She has been active in the field of lake protection and community outreach in Maine for thirty years and has been instrumental in the creation and development of some of Maine's most successful and long-standing lake education programs. Currently the Invasive Species Program Director for Lake Stewards of Maine, Roberta is the originator and coordinator of LSM's internationally recognized Invasive Plant Patrol (IPP) program, through which close to 5,000 individuals (volunteers, professionals, agency personnel, students, teachers and others) have been trained to screen Maine waterbodies for the presence of invasive aquatic plants. Roberta is the principal author of the Maine Field Guide to Invasive Aquatic Plants, co-author of Citizens' Guide to Invasive Aquatic Plant Management, and the principal concept and content developer of the Field Guide to Aquatic Phenomena.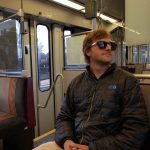 Tristan Taber is a biologist and landscape architect whose work has greatly focused on water resources. He has performed work and research in ecology, restoration activities, bio-geomorphic processes, statistics, and stakeholder outreach. Currently the Training and Technical Outreach Coordinator for Lake Stewards of Maine, Tristan also works with the Maine DEP and volunteers with the Maine Audubon on the issue of landscape connectivity. Recently his work has also heavily involved data visualization, scripting, and toxin analysis. Formerly, Tristan worked with the Casco Bay Estuary Partnership, Maine DEP, at the University of Southern Maine and Maine Maritime Academy, and as an educator.
---
Gloeotrichia
Presented by Holly Ewing, PhD; Friday, July 23rd
We use lakes for recreation and drinking water, but they are also home to many other organisms. One of those is the cyanobacterium Gloeotrichia echinulata (aka "gloeo") that blooms in many of our lakes in the summer. Holly will discuss some of the mysteries of these blooms and their relationship to water quality, land-use history, and climate.
Holly Ewing is a field scientist within the Environmental Studies Program where she teaches courses in soils, water, the landscapes of Maine, community-engaged research, and general environmental science. Like her teaching, her research examines linkages among air, land, and water. She is particularly interested in combining modern and historical approaches in the investigation of the drivers of changes in terrestrial and aquatic ecosystems. In the aquatic realm, her current research projects include investigation of the role of cyanobacteria in lake processes, the factors controlling blooms, and uses of technology for understanding lake water quality including how citizen scientists can contribute data to a central database. Much of her local research is focused on water quality in Lake Auburn, the drinking water supply for Lewiston-Auburn.

---
The Maine Loon Project
Presented by Tracy Hart; Friday, July 30th
For nearly four decades, Maine Audubon has worked to conserve Maine's iconic Common Loon through the Maine Loon Project. This year marks the 38th year that volunteers participated in the project's Maine Annual Loon Count, which engages over a thousand dedicated volunteers on the third Saturday of July each year in a snapshot census of Common Loons on lakes throughout the state. The data enables biologists to estimate the annual breeding population and track the status of Common Loons from year to year. The data is displayed to the public on the Lakes of Maine data portal. Tracy Hart, the Director of the Maine Loon Project, will talk about the Maine Annual Loon Count, statewide population trends, and some of the tools on the Lakes of Maine site for finding out more about counts and survey efforts on individual lakes over the years. She will also share some fun facts about Common Loon natural history, threats, and loon conservation efforts in Maine, including an exciting new journey that Maine Audubon is embarking on starting this year in partnership with Maine Lakes and Lakes Environmental Association to expand the Maine Loon Project to include a season-long loon monitoring, a statewide lead tackle buyback and exchange program, and additional work with lake associations to protect nesting loons and loon families on our lakes and ponds. Come join us in this talk to find out how loons are doing in the state of Maine, what is unique and special about these fascinating birds, the challenges they face, and how Lake Stewards and CBIs can get involved in loon protection and conservation. 
Tracy joined Maine Audubon as a Wildlife Ecologist in 2019 where she works to conserve wildlife and habitat and engage the public in community science. As Director of the Maine Loon Project she works with regional coordinators and over a thousand volunteers each year to conduct the Maine Annual Loon count. She is also involved in the Maine Fish Lead Free Initiative, Maine Lead Tackle Buyback Program, and Maine Lakes Loon Smart Program to promote stewardship of Common Loons through lead-free fishing practices and landowner habitat protection. In addition, Tracy facilitates a song meter project as part of the Forestry for Maine Birds program to track how forest breeding birds respond to forestry practices conducted "with birds in mind." She holds a bachelor's degree from Brown University and an M.S. in Conservation Biology & Sustainable Development from the University of Maryland and brings over two decades of experience in wildlife conservation and environmental education. A native of Freeport, she spent her childhood exploring the islands and forests in the Casco Bay region. For most of her career, Tracy has worked as a conservation specialist, wildlife biologist, and educator in the U.S. and abroad. She enjoys kayaking, hiking and just about everything outdoors.
---
What kind of lake is that? Using monitoring data to organize Maine's lakes into categories for better water quality assessments and protections
Presented by Jeremy Deeds; Friday, August 13th
Maine has thousands of lakes, and all are unique. However, many lakes share traits that help lake managers, watershed organizations, and researchers, compare and evaluate them. This is especially important for lake assessments, which often compare a lake's condition to the condition of reference lakes from minimally-disturbed watersheds. By determining which natural attributes of lakes and their watersheds have the strongest influence on lake condition, we can place lakes into categories that define what the conditions of certain types of lakes should be. These categories help managers place lake data in the proper context for better evaluation and planning. This talk will be about how lake types were developed for Maine lakes, and how these types may be applied to lake assessment and protection. Work like this is possible in large part because of significant contributions of long-term data from citizen scientists through the Lake Stewards of Maine.  Applications of these data, beyond basic water quality monitoring, will also be discussed.
Jeremy Deeds has been an aquatic ecologist for the Lakes Assessment Section of the Maine Department of Environmental Protection (DEP) since 2014. He has worked on water quality projects in the northeast U.S. over the past 20 years allowing him to build relationships and share research ideas with other experts. A native Mainer, Jeremy grew up fishing and boating on the lakes of Maine and feels fortunate to work on studying and helping to protect them. At DEP, he studies various aspects of Maine lakes, including the measurement of changes in water quality over time and the role of shoreland development in shallow-water habitat quality.  
---
Maine Lakes: from birth to death, and "everything" between
Presented by Steven Norton, PhD; Friday, August 27th
This presentation is a look into the geologic cycle of Maine's lake. Dr. Norton will explore the the chronology and formation of Maine's lakes, the evolution of the soil chemistry and water chemistry during the last 16,000 years, a bit about the major responses of lake water chemistry to this evolution, the detailed history of anthropogenic air pollution as seen through the lens of sediment chemistry, and conclude with the life-after-death history of a Maine lake. Lake sediment cores are a continuous record of change, changes that may take thousands of years. They do not have the resolution of observations that LSM Volunteers collect, but provide a glimpse into the geologic timescale. The case study Dr. Norton will use is a 5.3 meter core taken from Sargent Mountain Pond in Acadia National Park, spanning 16,000 years of time.
Steve Norton retired from the University of Maine in 2008, after 40 years of teaching and research. His specialty was aquatic environmental geochemistry, focusing on the interaction of water, humans, and geologic materials. He continues his research at the University on (1) the chemistry of aluminum, iron, and phosphorus – how they interact and control biological productivity in Maine lakes, and (2) controls on lead isotope chemistry, and mercury and rare earth element concentrations in post-glacial sediment cores. He leads field trips and delivers talks with different foci because of his evolution of interest within geology. He initially was trained as a bedrock geologist but after graduate school he morphed in his present form! He and his wife reside in Orono, ME. During the week (non-COVID), he is commonly at the University. He occasionally wields a chain saw for the Orono Land Trust, gardens, or is on a golf course.