Presented by

 

Lloyd Irland; Aired Friday, July 24, 2020
Maine's lakes are clear in no small part due to the fact that historically they have been covered with ice and snow. Recent studies have shown that a warming climate is affecting this relationship. Lloyd Irland has advanced the research pertaining to historical lake ice data through additional analysis, and by taking into account the total period of ice cover, including "ice-in" information, where available.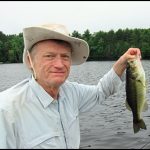 Lloyd Irland, PhD; Research Scientist, Author & Consultant has served in Maine state and local government, as a consultant, and an author writing on a range of topics concerning Maine's natural resources. He has recently advanced the research regarding changes in the phenology of ice cover on Maine lakes.  He has been involved in these lakes for many years, serving on the Belgrade Planning Board, the Wayne Comprehensive Planning Committee and select Board, and its Conservation Commission. He is also a member of the Lake Stewards of Maine Advisory Board. Lloyd is currently writing a book on Maine's wildland rivers, and he lives on a tributary to Androscoggin Lake in Wayne.