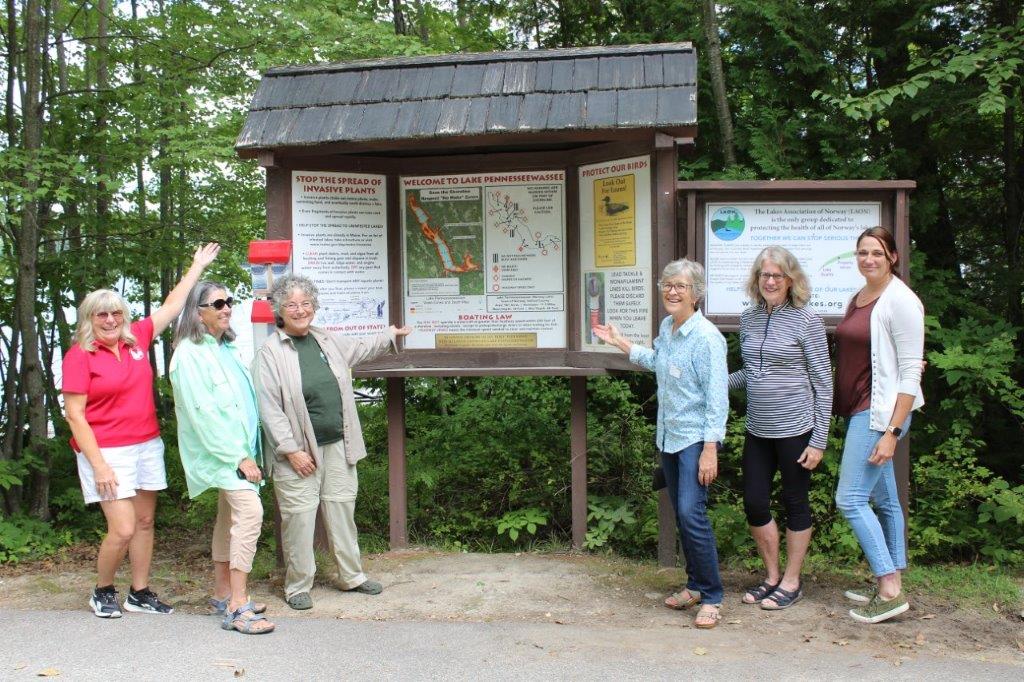 In front of the new information kiosk at the Lake Pennesseewassee Park boat landing in Norway, from left, are Deb Partridge of Norway Parks, Recreation and Cemeteries; Lakes Association of Norway members Jeanne Silverman, Susan Jacoby, Pat Obrien, and Pat Daniels; and Karin Collins, manager and graphic designer of Grassroots Graphics in Oxford. Photo taken from Sun Journal.
The Lake Pennesseewassee Kiosk has new look, due to all who donated to the Lake Association of Norway in memory of Jay "Bird" Partridge, who loved living on the lake, according to a news release about the kiosk.
The association is a volunteer group dedicated to preserving the health and beauty of Norway's four lakes: Sand Pond, Hobbs Pond, North Pond and Lake Pennesseewassee.
They protect the lakes from harmful invasive plants and pollutants, monitor and report on each lake's condition, encourage responsible recreation, and conduct a broad-based awareness campaign to the entire watershed community.