Board of Directors | Advisory Board | Staff
Linda Bacon DEP Advisor

Barb Welch (Whitefield) President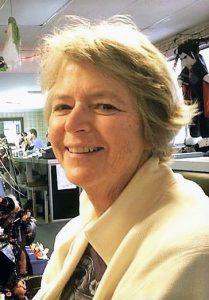 Phoebe Hardesty
(New Gloucester)
Secretary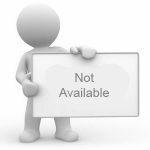 Bill Monagle (Winthrop)
Vice President

Bob French (Raymond)

---

Advisory Board | Board of Directors | Staff
The Lake Stewards of Maine (LSM) has formed an Advisory Board (AB) to provide input and guidance to the Board of Directors, staff and volunteer lake monitors on a wide range of technical, organizational and developmental matters. The group consists of individuals with unique expertise that is relevant to the operation and development of the program.  We are pleased to welcome this group of respected and well-known professionals to the organization, and we look forward to working with them as volunteer lake monitoring in Maine continues to evolve.
Aria Amirbahman | Roy Bouchard | Dan Buckley | Holly Ewing | C. Barre Hellquist | David Littell | Steve Norton | Firooza Pavri | Matt Scott | Peter Vaux | Ken Wagner | Pixie Williams | Karen Wilson
Aria Amirbahman has been a professor of environmental engineering in the Department of Civil and Environmental Engineering at the University of Maine since 1997. He is a graduate of the University of California at Irvine. His areas of research interest are aquatic chemistry and contaminant transport in lakes, wetlands, groundwater systems and coastal sediments. In particular, he has studied speciation and transport of phosphorus and metals (such as mercury, iron, aluminum and manganese), and their interactions with mineral surfaces and natural organic matter in natural and engineered systems. He is a cooperating faculty member with the School of Policy and International Affairs, and the Center for Research on Sustainable Forests at the University of Maine. Aria has been a visiting professor at the Water Resources Division, U.S. Geological Survey, Menlo Park, CA (1/04-9/04 and1/11-9/11), and the Division of Soil Protection at the Swiss Federal Institute of Technology in Zurich, Switzerland (5/98-9/98). He has five years of professional experience as an environmental and water resources engineer in the public and private sectors, and is a registered Professional Engineer. In addition to his teaching and research duties, he has performed consulting on environmental issues for public agencies and private companies.
~~~~~~~~~~~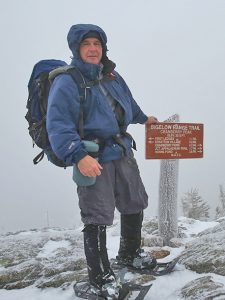 Roy Bouchard retired in 2012 from the Maine Department of Environmental Protection after nearly three decades of working on freshwater protection, most of which has been involved with assessment and protection of Maine's lakes.  As Biologist III, Roy oversaw the Lake Assessment Program at DEP for a number of years, which also included the Invasive Species Program for aquatic plants.  While the Lakes Program focused on promoting volunteer action, especially water quality monitoring, it also had an emphasis on habitat protection, applied research in collaboration with several colleges, and such diverse topics as the economics of lakes, watershed protection and shoreline evaluation.
After acquiring an MS in Water Resources Management from the University of Wisconsin-Madison, Roy moved to Belgrade with his wife Susan, where they lived for the last thirty years. Major pastimes include travel, camping, hiking and winter trekking, kayaking, and canoeing along with continued involvement in the Belgrade Regional Conservation Alliance.
~~~~~~~~~~~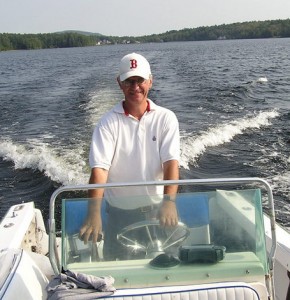 Dan Buckley earned his Ph.D. in biology at Syracuse University and has taught at the University of Maine at Farmington for 26 years.  He has spent the last 22 years studying various aspects of the ecology of Maine's lakes and ponds. Dan has worked with many lake associations and water utilities helping them increase their knowledge of lake ecology and issues with their lake.  UMF was among the first institutions in the state to do high definition GPS bathymetric mapping of Maine lakes. Dan is a certified plant patroller and LSM volunteer lake monitor, and he served on the board of the Congress of Lake Associations for 13 years, including six years as president.  He is their representative to the state taskforce on invasive aquatic plants. Currently he is monitoring water temperatures in 30 Maine lakes to look at seasonal temperature variation and the dynamics of short term temperature fluctuations, in addition to the impact of climate change on these water bodies.
~~~~~~~~~~~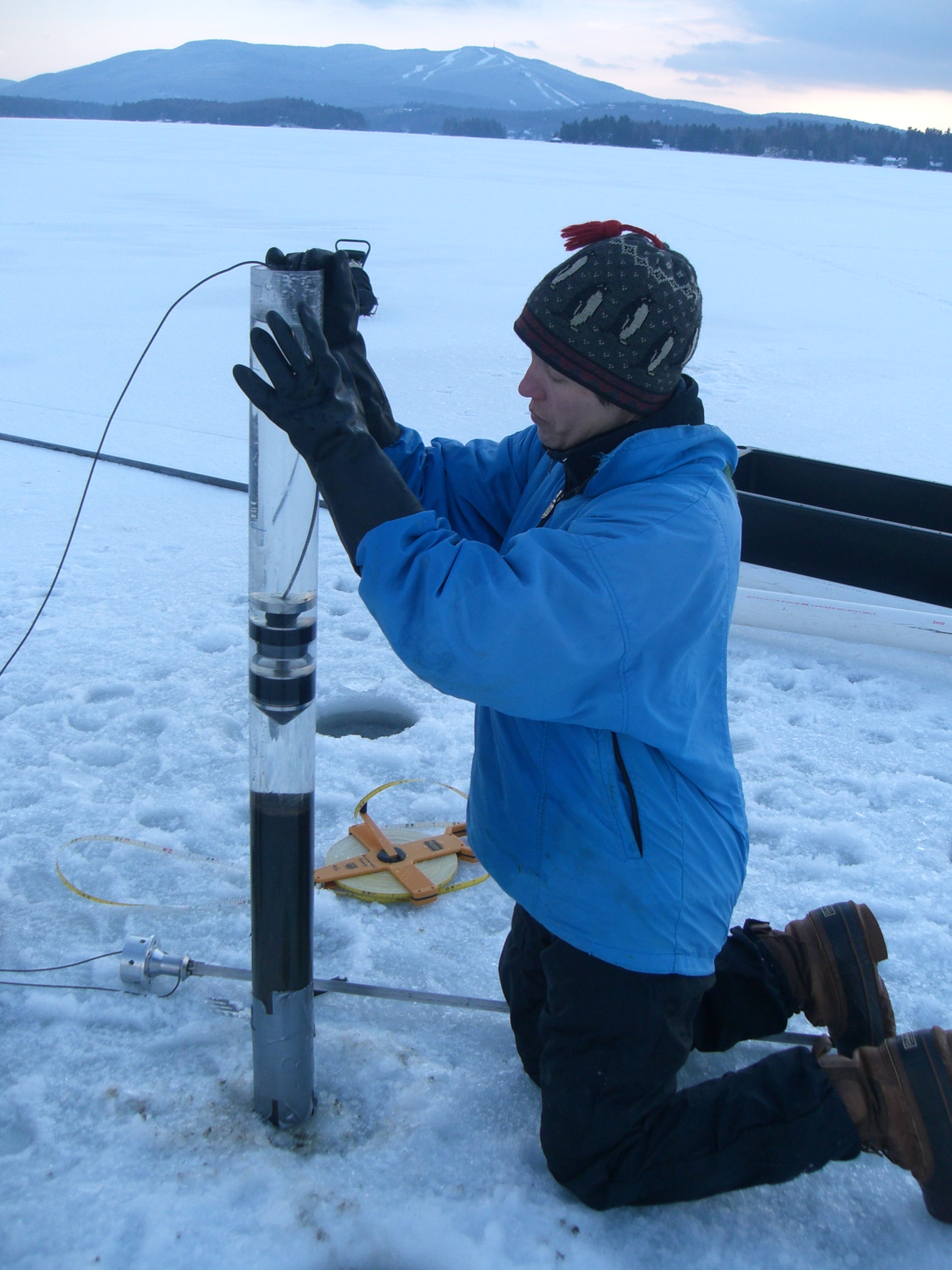 Holly Ewing is an Associate Professor at Bates College where she is appointed as a scientist within the Environmental Studies Program. She teaches field classes in soils, water, ecosystem ecology, and general environmental science. Her research crosses fields of modern ecosystem ecology, paleoecology, geology, and biogeochemistry as she investigates ecosystem development and linkages among atmospheric, terrestrial, and aquatic ecosystems. She is particularly interested in combining approaches from modern ecology and paleoecology in the investigation of history and the drivers of changes in terrestrial and aquatic ecosystems. In the aquatic realm, her current research projects include an investigation of cyanobacteria as potential drivers of changes in lakes, a study of mercury in stream food webs, and development of a smart phone app to enable citizen scientists to contribute data about lakes to a central database. She holds a BA in Geology from Carleton College and a PhD in Ecology from the University of Minnesota.
~~~~~~~~~~~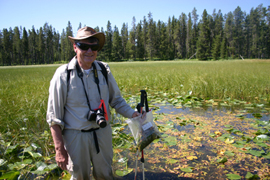 C. Barre Hellquist is a Professor of Biology, Emeritus at Massachusetts College of Liberal Arts. He received his Ph.D. in Botany from UNH where he worked on the correlation of the Potamogeton (pondweed family) to water chemistry and their distribution in New England.
Barre is co-author of Aquatic and Wetland Plants of Northeastern North America.  His enthusiasm for the study of aquatic plants has taken Barre across the United States and Europe, to China, Siberia, and Australia in search of new and interesting species.  Working with his son, C. Eric Hellquist, an assistant professor of biological sciences at SUNY-Oswego, Barre is currently involved in a multi-year project documenting the flora of Yellowstone National Park.
In his "retirement," Barre continues to teach classes intermittently at MCLA, leads field-based seminars (such as those at the Eagle Hill Institute on the coast of Maine) and continues his research around the globe.  He also teaches the aquatic plant mini-course, often with his son Eric, at the University of Michigan Biological Station.  He spends his free time dabbling in the private pond on his property in Massachusetts, enjoying his beautiful collection of species water lilies and also collects 3 x 5 flags, especially U.S. historical , Australian, Canadian and south Pacific flags.
~~~~~~~~~~~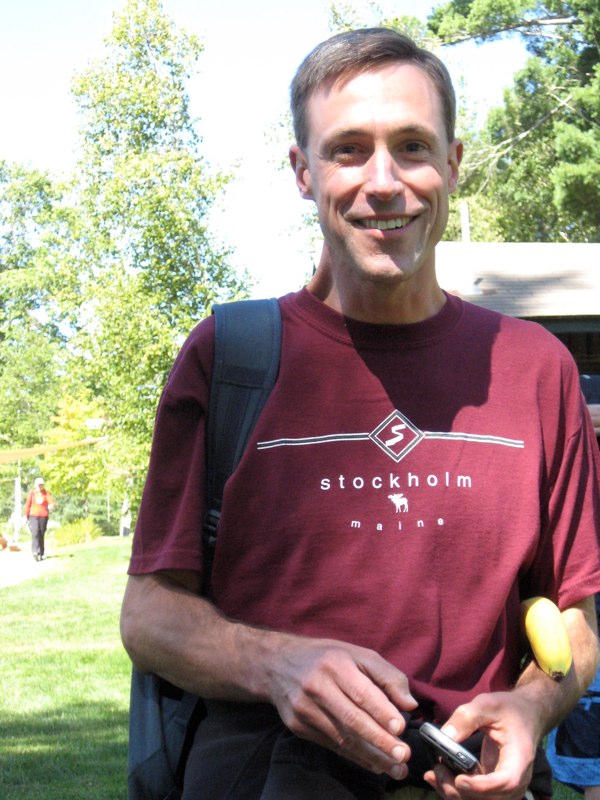 David Littell served as Maine's Commissioner of Environmental Protection from 2005 to 2010, following two years as DEP's deputy commissioner.  During those years of DEP service, David was heavily involved in a number of initiatives to protect significant wildlife habitats including wading, waterfowl, shorebird and vernal pool habitats, to improve Maine's water (and air) quality, and remove toxics from consumer products and carry out Maine's Climate Action Plan.  David has been a volunteer lake monitor on a pond where he and his daughters enjoy swimming, canoeing, kayaking, and watching fish and wildlife.  He is also a trained invasive plant patroller.  He lives in Portland with his two daughters Brickley and Georgia.
~~~~~~~~~~~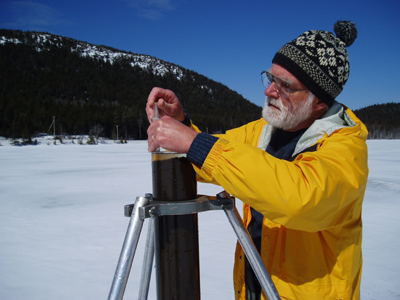 Steve Norton retired from the University of Maine in 2008, having taught there and conducted research for 40 years. Currently, he is Professor Emeritus in the School of Earth and Climate Sciences. Early in his career, he spent about 10 years with the U. S. Geological Survey and the Maine Geological Survey, unraveling the history of crustal rocks in western New England and Maine. About 1970, he switched his focus to the environmental aquatic chemistry of watersheds, groundwater and surface water, and paleolimnology. His research now is concerned with the chemical interaction among water, soil, bedrock, and humans. His "work" has taken him to many places including close to the North and South poles, Europe (with two years in Norway), and to our neighbors – Canada and Mexico. He emerged from teaching retirement in 2012 to teach his graduate course in geochemistry. Currently, his research deals with the biogeochemistry of Hg and P, and the interaction of Al and rare earth elements (REEs) in watersheds and lakes.
~~~~~~~~~~~
Firooza Pavri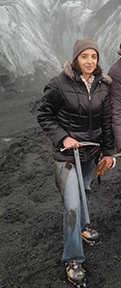 is professor of geography in the Geography-Anthropology program at the University of Southern Maine.  She is currently also the Chair of the Master's program in Policy, Planning, and Management at the Muskie School of Public Service.  Firooza received her M.A. and Ph.D. degrees at the University of Toledo and Ohio State University, respectively.  She is originally from India, and research and family take her back frequently.  Firooza teaches and does research in the area of environmental geography, with a focus on society-environment interactions, natural resource conservation & policy, sustainable development, and geospatial technologies, including remote sensing and GIS.  Her research uses remote sensing and other geospatial tools and techniques to monitor landscape changes across wetland, freshwater, urban, and forested ecosystems, both in the United States and India.  She is the co-author of two books, Wetland Environments and Windscapes: A Global Perspective on Wind Power.  More recently, her work has focused on examining the role of citizens and the public in conservation stewardship.
~~~~~~~~~~~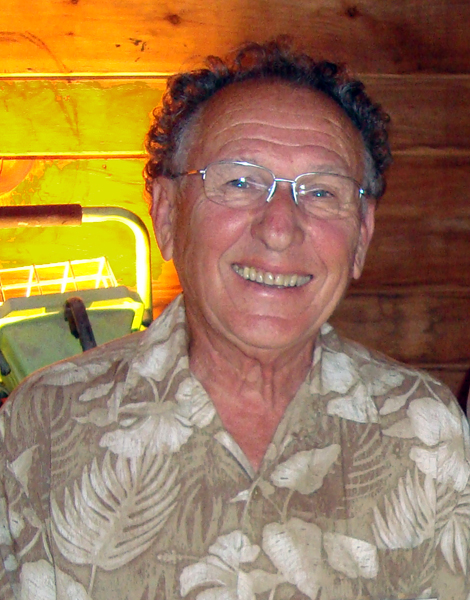 Matt Scott is an Aquatic Biologist and a Certified Fisheries Scientist by the American Fisheries Society. He is retired after 38 years of service in Maine State Government, including service as Deputy Commissioner of the Department of Inland Fisheries and Wildlife. Matt is past president of the North American Lake Management Society and past president of the Sportsmen's Alliance of Maine and served eight years on the Board of Environmental Protection. Matt is founder of the DEP lakes program in 1970 and the LSM in 1971. He is a Master Maine Guide and a backyard beekeeper for 50+ years. He also served on the LSM Board of Directors for three years.
~~~~~~~~~~~
Peter Vaux got his start in the world of freshwaters while living for 3 years in West Africa where he worked in fisheries research and extension. Many years later, he returned to that part of the world as part of a World Bank-financed team conducting an environmental assessment for a major oil pipeline project in Chad and Cameroon.  He received his Ph.D. from the University of California, Davis.  While in grad school, he lived in Central America for 2 years doing dissertation research and managing an environmental assessment for a large hydro project. After that, he spent 8 years at the University of Nevada, involved in an array of research programs (fisheries, water quality, plankton) on Colorado River reservoirs. Moving to Maine in the mid-1990′s, he initially worked with The Nature Conservancy, heading up a data-mining and integration project focusing on Maine's freshwater biodiversity. He continued his new-found interest on data integration and web-based data serving while at the University of Maine, directing natural resources assessments for several national parks (including Acadia NP and Cape Cod National Seashore) and developing several data-access websites. Recently, he migrated, part-time, to a different environment, one in which he and his wife are involved in restoring 2 old houses in central France.  Peter has been involved with LSM for over a decade, with several years spent on the board. Peter is very much looking forward to continuing his participation in LSM, not only via the Advisory Board, but also as part of the continuing attempts to improve access to and understanding of the wealth of data about our state's lakes.
~~~~~~~~~~~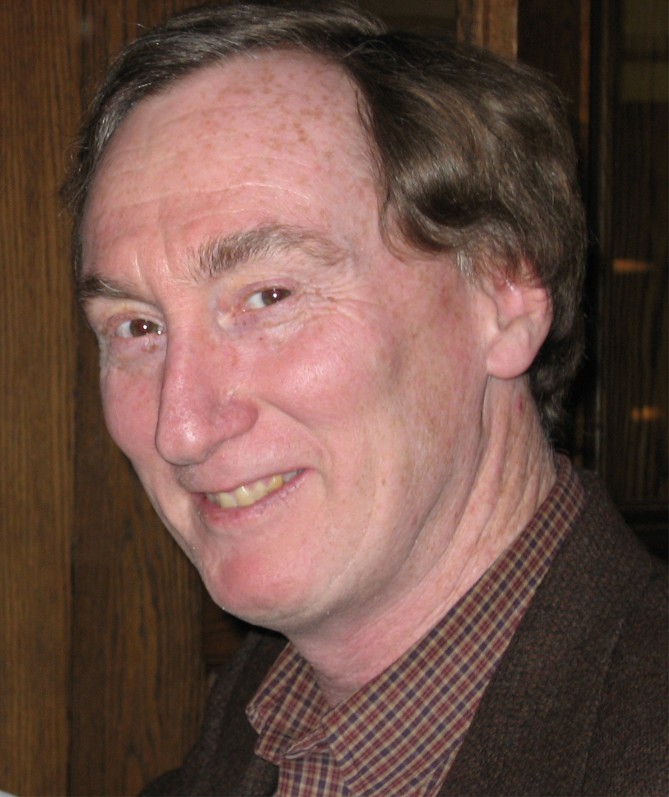 Ken Wagner holds degrees from Dartmouth College and Cornell University, with his Ph.D. earned in Natural Resource Management in 1985.  He has over 34 years of experience working on a variety of water resources assessment and management projects, including lake, river and watershed assessment and management, TMDL development, regulatory processes, and educational programs.  In 2010 he started Water Resource Services, a small company with a focus on water supply protection and lake management consulting. He is a former President of the North American Lake Management Society and the current Editor in Chief of Lake and Reservoir Management, a peer-reviewed journal.
~~~~~~~~~~~
Pixie Williams received her B.S. degree from Cape Breton University, Sydney, Nova Scotia, and later, her Masters in Plant Systematics from the University of New Hampshire. Pixie's early professional career was in education, as a school teacher in private grade schools.  In the late 1970s through early 1980s Pixie worked as a volunteer at the Cary Arboretum, New York Botanical Garden.  It was here, under the direct tutelage of Dr. Thomas Elias, director of the US-USSR Botanical Exchange, that Pixie developed her keen interest and enthusiasm for plants, and in particular, plant systematics.  (Systematics is the study of the how life forms diversify through evolution over time.)  Pixie credits her invaluable "on the job education" at Cary Arboretum with her decision to make plants her second career.
Upon receiving her M.S. Degree at UNH–where she studied under Dr. Garret Crow, co-author of Aquatic and Wetland Plants of Northeastern North America—Pixie worked as a Research Associate in Botany, at the Bra d'Or Institute, Cape Breton University; and later as an Adjunct Professor of Plant Biodiversity. She was also a Research Associate in Botany at the Nova Scotia Museum of Natural History in Halifax.
In 2012, Pixie celebrated nine years of service to the LSM as a Certified Invasive Plant Patroller, and at 87 years old, still spends many hours in her kayak every summer, keeping a watchful eye on aquatic plants of Casco and Otisfield and beyond.  As energetic as she is generous, Pixie shares her passion for botanizing with local school children and community members, and plays an integral role in Pleasant Lake and Parker Pond Association's ongoing efforts to eradicate variable-leaf milfoil from Lily Brook and Pleasant Lake.  Pixie is a major contributor to the LSM's aquatic plant herbarium collection, and has been formally honored by the LSM for her many contributions to the Program and to Maine lakes.
~~~~~~~~~~~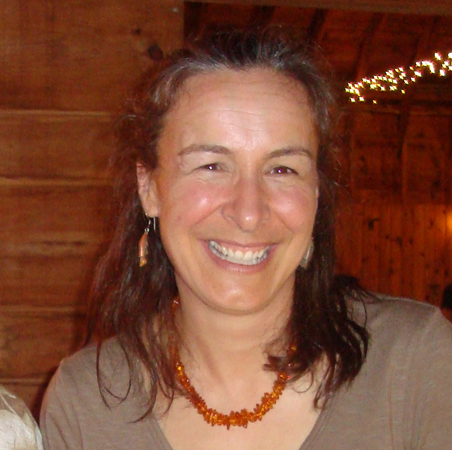 Karen Wilson earned a M. S. and Ph.D. in Limnology/Zoology from the University of Wisconsin – Madison, after receiving a B.S. in Fisheries and Wildlife Biology from the University of California at Davis. She is a faculty member in the Department of Environmental Science at the University of Southern Maine where she teaches courses with an emphasis on aquatic ecology. Karen has researched the long-term impacts of invasive species such as the rusty crayfish and zebra mussels on community and ecosystem properties, and has worked on several aquatic restoration projects. She is interested in ecological subsidies to ecosystems, and has been working on marine-freshwater linkages as typified by alewives, a diadromous fish with a strong presence in Maine. She had been continuing her work on crayfish by compiling a state-wide database that tracks the distribution of native and introduced crayfish species. She is always excited to receive new specimens to add to the database, and is particularly interested in lakes and streams with an unusually high number of crayfish, or reports of fewer crayfish than in years past. Karen lives in Portland with her husband (also an aquatic ecologist) and her three-year old daughter, an ecologist in training.
---

Staff | Advisory Board | Board of Directors
Scott Williams | Roberta Hill | Alison Cooney | Jonnie Maloney | Christine Guerette | Steve Lambert
Scott Williams – Executive Director
Scott is an Aquatic Biologist and Limnologist with more than three decades of experience working on the assessment and protection of hundreds of lakes and ponds throughout Maine. During this time he has been an advisor and consultant to lake and watershed associations, community watershed planning groups and conservation commissions, town planning boards, land trusts and other entities focused on aquatic resource protection.
Scott has been the Executive Director of the Lake Stewards of Maine since the program transitioned from state government to an independent nonprofit organization in the mid 1990's. He is past-President and long-time Science Advisor of the Maine Congress of Lake Associations (COLA), and former co-chair of the Maine Council on Environmental Monitoring and Assessment (CEMA). He is a member of Maine's Task Force on Invasive Aquatic Species and has served on numerous technical advisory committees in the development of lake water quality protective standards for state, local and regional laws and ordinances, including the Maine Shoreland Zoning Ordinance and the Maine Stormwater Management Law.
Under Scott's leadership, the Lake Stewards of Maine has experienced substantial growth and has been recognized by lake-focused organizations throughout the country for the innovative approaches used to recruit, train and support volunteers. The LSM has been repeatedly referenced as a national model for citizen monitoring by the US EPA.
Scott's work has been recognized by the Maine Legislature, the Natural Resources Council of Maine, Maine Soil and Water Conservation Districts throughout Maine, and the North American Lake Management Society, which presented him its Technical Excellence Award in 2000.
~~~~~~~~~~~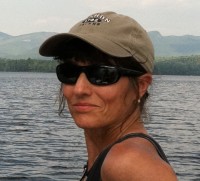 Roberta Hill – Invasive Species Program Director
Roberta is an aquatic ecologist and environmental educator.  She has been active in the field of lake protection and community outreach in Maine for over twenty years, leading community-based projects that have ranged from watershed surveys, to non-point source remediation, to invasive aquatic plant monitoring.  She has also been instrumental in the creation and development of some of Maine's most successful and long-standing lake education programs.  Currently the Invasive Species Program Director for Lake Stewards of Maine, Roberta is the originator and coordinator of LSM's  Invasive Plant Patrol (IPP) program.  Working in close collaboration with lake associations, conservation groups and State Government, the IPP program has now trained over 4,500 individuals, including volunteers, professionals, agency personnel, students, teachers and others, to screen Maine waterbodies for the presence of invasive aquatic plants.  LSM's Invasive Plant Patrol program is seen nationally and internationally as a model for citizen-based early detection.  Roberta is the principal author of the Maine Field Guide to Invasive Aquatic Plants and co-author of Citizens' Guide to Invasive Aquatic Plant Management.
~~~~~~~~~~~
Alison Cooney – Development Coordinator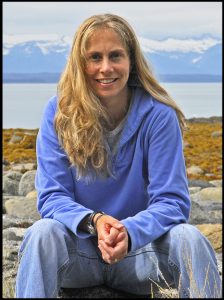 Alison joined the LSM staff in August of 2017. Born and raised in southern Maine, she spent many summers at her family's camp on one of Maine's beautiful lakes. Her curiosity in learning about the natural world led her to a Bachelor of Science degree in Ecology and Evolutionary biology from the University of Connecticut.  Directly after college, Alison moved to Alaska for a summer seasonal job and ended up staying for 18 years! She worked for the research division of the Forest Service supporting aquatic and terrestrial invertebrate, and wildlife research projects.
Soon after arriving in Alaska, Alison was recruited to volunteer with the Juneau Raptor Center. She thoroughly enjoyed the community, dedication and passion that one generally finds with non-profit organizations. Over the past 20 years, Alison has volunteered with numerous non-profit organizations, dedicating hundreds of hours focused towards fundraising and outreach efforts. The LSM Development Coordinator position was a natural fit for Alison. She is excited to be a part of an organization that supports lake preservation, passionate volunteers and has an extremely dedicated staff.
~~~~~~~~~~~

Jonnie Maloney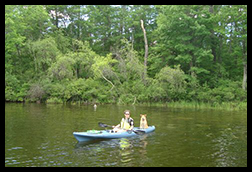 grew up in New Hampshire and has always had a love for the great outdoors. It all started with her parents taking her and her sister on numerous camping and hiking expeditions, and it spilled over into her daily life as well, since their back yard was a wonderland of outdoor adventures.
Her love of nature followed her to college in upstate New York, and then 'out west' to Colorado; but something was always missing. That something was the character and beauty of New England. So when a path 'back east' presented itself, she took that chance to start over, and is thrilled with the results!
Jonnie joined LSM in early 2011 and is very happy to have joined the organization. She's delighted to be involved with such a great community of like-minded, environmentally-conscious people, and knows that she is doing her part to support the volunteers, LSM staff, and Maine DEP. She is grateful that her career path has taken this turn, for it has given her the opportunity to leave the corporate rat race behind and do something more meaningful for the greater good.
~~~~~~~~~~~
Christine Guerette pursued her Bachelor of Science in Biology at the University of Maine.  She is keenly interested in limnology and aquatic biology and has worked on a number of research projects involving aquatic systems during her school career.  She has lived on the shores of Maine lakes most of her life and has an interest in keeping our lakes and rivers healthy and pristine.  She loves boating, kayaking, swimming and anything else that keeps her near the water.  Christine has been with LSM for years and loves the opportunities it provides to work closely with dedicated volunteers and other interested parties, and to educate the public about important environmental issues.
~~~~~~~~~~~~~~~~~~~~~~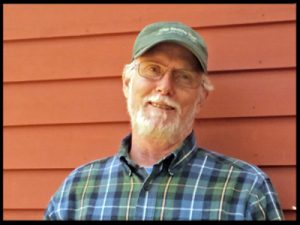 Steve Lambert has lived most of his life in the Lewiston/Auburn area. He has always had a deep love for nature and the wild outdoors, where he feels most at home. No big cities, please. An avid fisherman, he loves being on a quiet body of water, hauling a lure around in hopes of catching a nice trout or striper. If nothing is biting, that's OK. It is nice to just be outside and on the water watching loons, ospreys, eagles, herons, or whatever else presents itself.
Steve discovered the LSM when a staff member called him about a lake question he had posted on their Lakes of Maine website. He started volunteering shortly thereafter and has been involved ever since. He now works part-time at the LSM, and loves working with a group of people who just want to preserve our precious lakes and ponds.
~~~~~~~~~~~~~~~~~~~~~~~~~~~~~~