Baseline Water Quality Monitor Forms & Procedures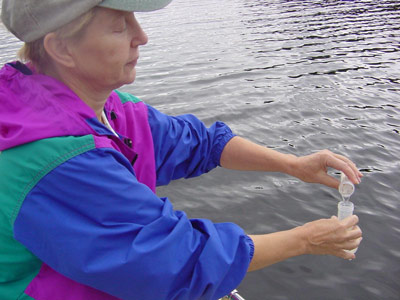 Water quality monitors receive training to become certified and follow strict protocols, ensuring the quality and high value of the data they collect. Below are instructions and field sheets used by water quality monitors.
Each spring as a volunteer you receive a packet with new field sheets, mailing instructions and personalized information, including your Secchi Simulator login.
Instructions for Baseline Monitoring
Dissolved Oxygen Meter Guidelines
Instructions for measuring Secchi Disk Transparency
Instructions for Total Phosphorus Sampling
Is your Secchi reading less than 2m? Call it in to the Lake Stewards of Maine (LSM) at 207-783-7733. Please include your name, lake and date of the reading.
Baseline Field Sheets
Notice Do Not Print Field Sheets on Inkjet Printers. Field sheets must be completed in the boat at the time of your readings. There is a good chance your forms will get wet and inkjet printing runs when wet. Please use a laser printer or contact the LSM office and we will gladly mail you extra field sheets.
ONLY LSM DEP FORM 142c Chemistry 2021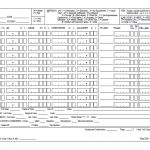 LSM DEP FORM Baseline 2022 EI03 (also includes DO/Temp Form)
---
Additional Resources
Water Quality and Invasive Plant Patrol Workshop Schedule
Annual re-certification is now required on the Secchi Simulator. Your login should be included in your spring packet or contact the LSM office at 207-783-7733.
Volunteer Contribution Tracking Sheet                      PDF                   MS Word
Please help us estimate the value of the contribution made by LSM Water Quality Monitors and Invasive Plant Patrollers to the monitoring and protection of Maine waters. Use this sheet (front and back) to track any time and expenses related to your monitoring and lake stewardship activity for this year.
Quality Assurance Project Plan (pdf 150k). The QAPP ("Quality Assurance Project Plan") is a guide for proper procedures for lake water quality monitoring by volunteers in the LSM. This plan has been reviewed and approved by the U.S. EPA, and describes the LSM structure and how we assure that quality data are gathered. It can serve as an example of how a formal Quality Assurance Plan should be constructed.
Stay current with Publications including The Water Column and the Maine Lakes Report online.
Volunteers – Please consider making this appeal letter available to your lake association. A contribution from your association helps the LSM to continue to provide you with training, technical support and equipment.
---
Updated 2022 Maine HETL Water Tests
Maine Health and Environmental Testing Laboratory (HETL) posts Rate Increases for 2022:
HETL's new rates for water quality laboratory testing have gone into effect. Below are the posted 2022 rates for sample analysis fees. Some of the fees, including total phosphorus and chlorophyll,  have increased substantially. If you have been responsible for assuming the cost of lab fees, consider asking your lake association, or the town(s) in which your lake is situated for financial assistance.
The following table of HETL analysis fees contains most of the common indicators used to assess lake water quality, including total phosphorus and chlorophyll-a:
144c257 (10)_Table 5