Please Join Us on Saturday, July 28th!

Speakers/Presenters:
(not necessarily in order) 
Forensic Biological, Geological, and Chemical Studies Exploring the Age and Origin of Very Unusual Lake Sediment in Lake Auburn –
Implications for the Phosphorus Budget
Steve Norton (UMaine) – Maine's preeminent Geochemist will share the findings of recent research regarding the unanticipated severe algal bloom that occurred in Lake Auburn in 2012. The bloom triggered an extensive investigation to attempt to answer confounding questions regarding the complex dynamics of this unusual event in one of Maine's most valued lakes.
~ ~ ~ ~ ~
Holding the Line Against Aquatic Invaders on MDI
Billy Helprin (Director, Somes-Meynell Wildlife Sanctuary) and Jesse Wheeler (Acadia National Park) have been working for the last three years to establish a locally-sustainable citizen-based program to help prevent the spread of invasive aquatic species to one of Maine's most cherished and highly-visited regions: Mount Desert Island. Billy and Jesse will provide us with an overview of their project, discuss particular challenges and accomplishments, consider what's next, and offer tips for other much-loved, but under-monitored regions of the state.
~ ~ ~ ~ ~
Healthy Vegetated Buffers – Healthy Lakes! Working with Mother Nature to Protect the Waters of Maine
Roberta Hill (LSM) – Roberta will return to her "roots" in lake protection, extolling the many virtues and benefits of vegetated buffers, describing the components of the optimal buffer, suggesting simple steps for improving buffer effectiveness and beauty, and providing a host of inspiring tips and take-aways.
~ ~ ~ ~ ~
An Overview of Maine Lake Water Quality in 2017
Linda Bacon (MDEP); Scott Williams (LSM) – Lakes are, by nature, highly variable natural systems. Natural, and un-natural variability may become more pronounced and dramatic as a result of extreme weather associated with climate change. This discussion will describe conditions for several hundred Maine lakes in 2018, as well as some prior years.
 ~ ~ ~ ~ ~ ~ ~ ~
Come prepared to bid on silent auction items.
Fun items for your lake house and for you to enjoy!
~ ~ ~ ~ ~ ~ ~ ~ ~

What Does Lake Stewardship Mean to You?
Recently, we changed our name to Lake Stewards of Maine. We did so, because we want the name of the organization to more accurately reflect the good work that all of you do on behalf of Maine's lakes!
We would like to showcase the passion of our volunteers at the upcoming Annual Lake Monitoring Conference. YOU CAN HELP by telling us about what motivates you to do what you do on behalf of Maine's lakes, and submit something that captures the essence of your experience.
Possible examples include:
A meaningful photo that evokes memories of your lake, or lake experiences
Artistic expressions such has drawings, paintings, or sculpture
Personal prose or poetry about your lake experiences
Please click here or on the image to view submissions from last year's conference.
We encourage you to participate, and to attend the Annual Conference on Saturday, July 28th!
Bags of memorable goodies will be given to selected entrants who attend the Conference!
Please submit your art, music or writings to us by July 14th, 2018
We look forward to hearing from you!
~ ~ ~ ~ ~ ~ ~ ~ ~
Registration opens at 8am.  Conference begins at 9am.  Lunch at 12:30.
Water quality re-certification workshop at 1:30
(pre-registration required; please contact Jonnie at 207-783-7733 or jonnie@mainevlmp.org)
.
Conference is being held at
The Great Outdoors
, located at 68 Naiad Lane, Turner, Maine.
The conference is FREE for all CERTIFIED Lake Stewards of Maine lake monitors.
$35 for others, $20 for students. Lunch is included.
~ ~ ~ ~ ~ ~ ~ ~ ~
Directions to the Great Outdoors:
From the North & West:
Head South on Route 4
In North Turner, turn left onto route 219
Go two miles, turn right onto route 117
In approx .25 miles turn Right onto Naiad Lane, Great Outdoors sign will be at the end of the road, facility is .3 miles in.
From South (Auburn)
Head North on Route 4
Turn Right onto Upper Street directly after Paris Farmers Union store
Travel 5 miles on Upper Street
Continue on North Parish Road/Route 117, travel 4 miles
Turn Left onto Naiad Lane, Great Outdoors sign will be at the end of the road, facility is .3 miles in.
From East (Augusta)
Head West on Routes 202/100/11
Turn Right onto Routes 133/41 (2.5 miles)
Bear Left and continue on Route 133 (5.8 miles)
Turn Left onto Route 219
Travel 7.4 Miles, Turn left onto Route 117
In approx .25 miles turn Right onto Naiad Lane, Great Outdoors sign will be at the end of the road, facility is .3 miles in.
~ ~ ~ ~ ~ ~ ~ ~ ~
Thank You to our Generous Sponsors!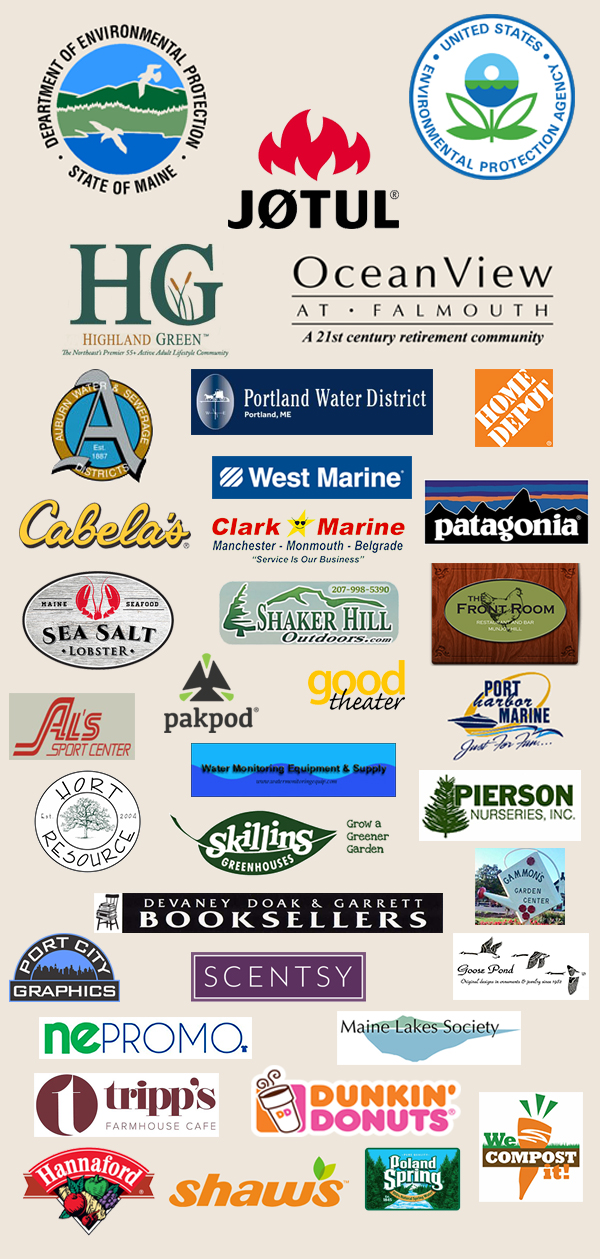 ---
---